Thankyou for your Business in 2017.
Medals of Service will be short staffed from 21/12/2017 till 15/1/2018.
Orders will be processed but may take up to 2 weeks for dispatch 
Medals of Service is fully authorized to produce Replica War Medals of both The British and Australian Government.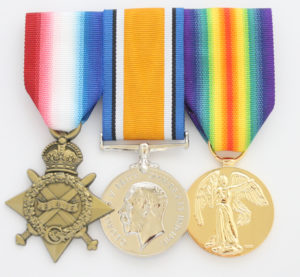 Our die struck replica medals are of the highest quality with the appropriate ribbon, our range of replica medals are widely regarded as the most comprehensive available. Includes Australian Police Medals, Australian Federal Police Medals, Corrective Service Medals, Fire Brigade Medals, Royal Humane Society Medals.
New Zealand Medals, Canadian Medals, British Medals, French Medals, German Medals, American Medals.
Government and non Government issued Medals, Association Medals, and Commemorative Medals.
Our Quality Medals Mounting service has very high regard through the Army, Navy and Airforce Bases.
Fullsize replica medals
Miniature replica medals
Medal Ribbon bars
Medal Clasps, Rosettes & Lapel Studs
Fullsize & Miniature Ribbons
Foreign replica medals
Campaign Collectors Sets
Framed displays so replica medals or original medals can be removed for wearing
Custom framing also available for original service medals or replica service medals