Proudly Australian owned since 1993 
   Medals of Service is fully authorized to produce and supply Replica Medals – Full size & Miniature War Medals for both
Australian and British Government –
browse through our Categories.
We accept Paypal, Bank transfer, or over the phone C/Card, we now accept Afterpay at checkout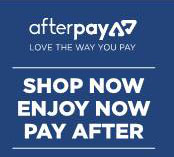 Please note all online medal mounted orders take between         7-10 days for dispatch
     Court Mount                  Swing Mount               Storage Box's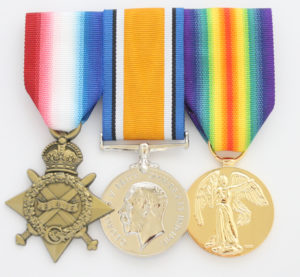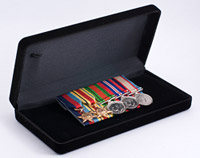 Our die struck replica medals are of the highest quality with the appropriate ribbon, our range of replica medals are widely regarded as the most comprehensive available. Includes     Australian Police Medals, State Police Medals, Australian Federal Police Medals, Corrective Service Medals, Fire Brigade Medals, State Emergency Medals, SES Medals, Fire and Rescue Medals, Bush Fire Medals, Royal Humane Society Medals
New Zealand Medals, Canadian Medals, British Medals, French Medals, German Medals, American Medals.
Government and non Government issued Medals, Association Medals, and Commemorative Medals.
Our Quality Medal Mounting service has very high regard through the Army, Navy and Airforce Bases.
Fullsize replica medals – large
Miniature replica medals – small
Original medals cleaned and re ribboned
Medal Ribbon bars
Medal Clasps – bars, Rosettes & Lapel Studs
Fullsize & Miniature Ribbons
Foreign replica medals – Full size and Miniature
Campaign Collectors Sets – framed
Framed display cases so replica medals or original medals can be removed for wearing